APhA condemns pharmacist charged with diluting cancer/chemo drugs - American Pharmaceutical Association - Brief Article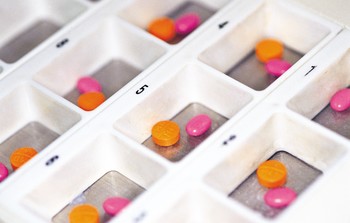 KANSAS CITY, Mo. -- Criminal allegations were raised against a Kansas City pharmacist last month for diluting patients' chemotherapy drugs. The pharmacists met swift condemnation from industry leaders who characterized the incident as "an uncommon occurrence."
The American Pharmaceutical Association reported it was "reprehensible for any health professional to endanger the health of patients for personal gain," soon after charges against Robert Courtney, the millionaire pharmacist-owner of Research Medical Tower Pharmacy here, became public. Courtney reportedly told investigators he diluted the life-saving drugs because he "needed the money."
"These allegations, if true, represent the offensive behavior of a single pharmacist, an isolated incident, which is contrary to the ethical standards of the profession," APhA stated. "APhA and its members condemn such behavior as a breach of the public trust held by most pharmacists."
Four wrongful death lawsuits were filed against Courtney, and he was charged with eight counts of tampering with consumer products, six counts of adulteration of a drug and six counts of misbranding a drug. All are felonies.
Courtney initially was accused of diluting chemotherapy drugs Gemzar (gemcitabine), an Eli Lilly product, and Taxol (paclitaxel) from BristolMyers Squibb. But the Federal Bureau of Investigation's field office in Kansas City recently discovered Courtney may also have diluted other drugs, including Paraplatin (carboplatin for injection), a metastatic ovarian cancer drug, Platinol (cisplatin), often used to treat reproductive cancers, and Procrit (epotin alfa), a drug used to treat chemotherapy-induced anemia. Paraplatin and Platinol are BMS drugs; Procrit is made by Ortho Biotech.
Gemzar maker Eli Lilly was named in several wrongful death lawsuits in connection with the case. The suits claim Lilly was warned almost two years ago by its field salesman Darryl Ashley about potential problems with the Gemzar purchased from Courtney because patients were not experiencing the usual side effects from them. Lilly said they were pleased their sales representative "played an important role in helping uncover this unconscionable activity" but insisted charges of a cover-up "defy logic."