Health Care Industry Take Note; Settlement Proves Heightened Fraud Scrutiny - TAP Pharmaceutical Products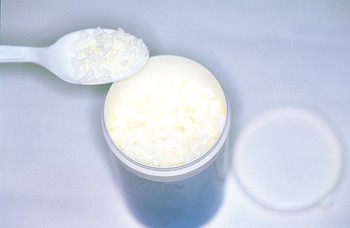 ON OCT. 3, the United States Department of Justice announced what is to date the largest health care fraud settlement in history. In addition to paying the unprecedented sum of $875 million, Lake Forest, Ill.-based TAP Pharmaceutical Products agreed to plead guilty to felony conspiracy to violate the Prescription Drug Marketing Act.
Before its landmark settlement, TAP had been charged with inflating prices and engaging in improper sales and marketing practices to get doctors to prescribe Lupron, the company's top-selling prostate cancer drug. The company also was accused of filing false claims with Medicare and Medicaid and failing to provide Medicaid programs with its "best price" for Lupron, as required by law.
This landmark case may have focused on the fraudulent activities of a pharmaceutical giant, but its implications in the health care industry reverberate all the way down to home medical equipment providers. Not only will the settlement have significant implications for drug pricing but it will also shape the future marketing activities of every manufacturer and provider working within federal health care programs.
The Right To Oversight
Perhaps more important for the health care industry than the size of this settlement is the comprehensive corporate integrity agreement that also came as a condition of the settlement.
The seven-year CIA entered into between TAP and the Department of Health and Human Services' Office of Inspector General is one of the most stringent the OIG has ever issued. Unlike the CIA that the OIG executed with Bayer in January 2001 - a five-year agreement that primarily addresses Bayer's reporting of pharmaceutical product pricing and requires the establishment of a corporate compliance program - the CIA negotiated for TAP contains a stipulation that permits the government to oversee the company's sales and marketing practices.
It is also anticipated that the OIG's Model Compliance Plan for pharmaceutical manufacturers, currently under development, likely will include suggestions regarding best practices that pharmaceutical companies should follow.
Taken together, the TAP investigation, settlement, CIA and indictments should serve as a wake-up call to the pharmaceutical and medical device industries that federal investigators are willing to apply health care [non-FDA] fraud and abuse statutes to indirect providers such as manufacturers and PBMs.
Lupron is a drug currently covered by the Medicare program, but the alleged improper conduct covers a wide range of practices that would still be relevant even if the drug were not covered by the Medicare program. What's more, expansion of Medicare coverage to many outpatient drugs brings with it additional exposure to these fraud and abuse laws.
For Your Protection
Drug and device manufacturers, PBMs, HMOs, hospitals and physicians should expect heightened scrutiny by federal and state governments regarding sales, marketing and promotional practices. Indeed, according to public documents, other pharmaceutical companies are under investigation by the same prosecutors involved in the TAP investigation.
Practices subject to review likely will include disease management programs, advisory panels involving physician input, grants to customers and referral sources, and marketing that targets individual physicians. Drug-pricing practices and the use of average wholesale pricing as a government reimbursement methodology will continue to be subject to government review, enforcement and oversight.
In response to the TAP settlement, House Energy and Commerce Committee Chairman Billy Tauzin, R-La., stated that the case reflects the need for Congress to reform the "fatally flawed" Medicare drug reimbursement system. Just before the settlement, the House Energy and Commerce Subcommittees on Health and Oversights and Investigations also held a hearing on the issue of the Medicare drug reimbursement system.
Witnesses at the September hearing included the Centers for Medicare and Medicaid Services Administrator Tom Scully, representatives from the OIG and the General Accounting Office, and representatives from the medical community.
This case is proof that every company must focus not only on billing compliance but also on marketing compliance. The TAP case clearly demonstrates the potential reach of the whistleblower provisions of the federal false claims act.
For your protection, sales personnel should be trained frequently and monitored in order to promote compliant marketing behavior in an increasingly regulated health care marketplace.
A specialist in health care legislation, regulations and government relations, Cara C. Bachenheimer is an attorney with the law firm of Epstein, Becker & Green in Washington. Bachenheimer previously worked at the American Association for Homecare and the Health Industry Distributors Association. You can reach her by phone at 202/861-1825 or e-mail at cbachenheimer@ebglaw.com. Special thanks to Elizabeth Lewis, Wendy Goldstein and John Moriarty of EPSTEIN BECKER & GREEN for their assistance with the article.
The Alleged Misconduct
According to government documents, TAP Pharmaceutical Products offered physicians several incentives in an attempt to maintain Lupron's market share and encourage physicians to prescribe Lupron. Among the alleged marketing and promotional practices were:
Illegal payments to physicians, physician practices, HMOs and others to unlawfully obtain orders to purchase Lupron. The payments supposedly took various forms, including free samples of Lupron, nominally priced drugs, debt forgiveness, travel and electronics;
Illegal efforts by TAP's national account manager to have the Tufts Associated HMO switch its formulary from Zoladex [a less expensive competing drug] to Lupron. In an attempt to get the HMO medical director to make this switch, the national sales manager offered to provide the HMO with a $20,000 educational grant. Although the HMO declined to make the formulary switch, the offer was renewed a year later - with the grant increased to $65,000 in unrestricted funds accompanied by $100,000 in discounts on other TAP products.
Free samples of Lupron from TAP sales representatives with the expectation that physicians would illegally bill the drugs to various federal health care programs;
The illegal offer and payment of money to physicians to induce them to purchase Lupron. TAP artificially inflated the AWP used by Medicare and others for Lupron. TAP then deeply discounted the price paid by physicians and marketed "the spread" between the average wholesale price and the discounted price; and
Misreported and underpaid Medicaid rebates. The government alleged that TAP falsely reported to CMS the "best price" for Lupron by calculating it without accounting for "off-invoice" concessions provided in cash discounts and free goods contingent on a purchase.
- C.C.B.
The Investigation Continues
Here's another heads-up to those in the health care industry still not taking the issue of fraud and abuse seriously: The TAP investigation was instigated by separate complaints to the government from three sources familiar with TAP's marketing, sales and pricing practices: a former employee, a health maintenance organization and an employee at the HMO.
In other words, both employees and customers uncomfortable with the activities of a company bending or breaking the rules may not hesitate to report such concerns to the government - and the government takes such complaints seriously.
Even prior to the filing of any qui tam complaints, TAP's marketing program had captured the attention of the American Urology Association. According to government documents and court filings, the association informed TAP as far back as 1993 that its marketing practices - encouraging physicians to bill Medicare and Medicaid for free drugs it provided - were putting physicians at risk of criminal prosecution and asked that TAP refrain from such practices.
In fact, several urologists individually have pled guilty to related criminal health care fraud charges stemming from TAP's drug sampling and marketing practices. And in addition to several individual TAP employees, at least one additional physician was indicted in October. Each of the defendants, if found guilty, faces incarceration in the federal prison system as well as significant fines and penalties.
According to the government, the investigation is ongoing. And as part of the settlement, TAP has pledged its cooperation.